The NFL Is Officially Back! Here's What You Need To Know
David Hookstead | Reporter
The NFL season officially begins Thursday night, and that's a reason to celebrate.
The season kicks off with the Atlanta Falcons facing down reigning Super Bowl champions the Philadelphia Eagles.
I can't tell you how excited I am for the games to be back. Football, both college and the NFL, serve as a backbone for this amazing country. Politics and all other petty disagreements go out the window the moment everybody arrives at the stadium or turns on the game. Nobody cares about who you voted for during the two-minute drill. The only thing they care about is whether or not the offense is putting up points or if the defense is getting a stop.
Now, the NFL season is back, and I can't think of a better reason to crack a beer. As for me, I'm praying like hell Matt Patricia works out for the Detroit Lions. Life as a Lions fan is essentially nonstop torture by a billion little cuts every single year. We always get our hopes up and then get our hearts broken. (RELATED: MATTHEW STAFFORD'S 2017 HIGHLIGHTS ARE PRETTY MUCH STRAIGHT UP FOOTBALL PORN)
Not this year my friends. Listen to what I am about to tell you all.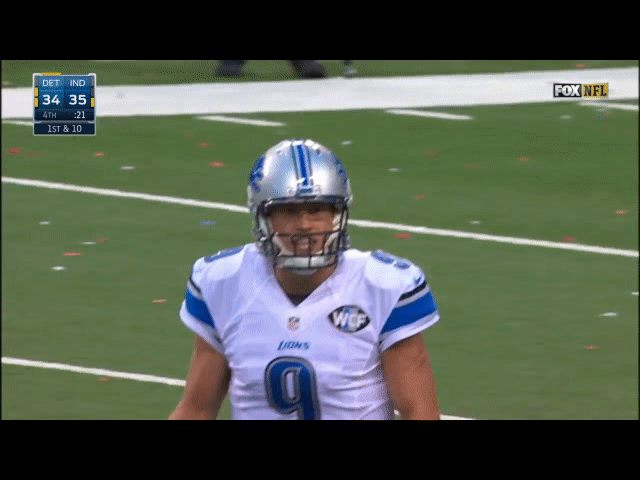 The Lions are going to do big things this year. Stafford is fired up, we might actually have a running game, we've got a hell of an offensive line and we have a coach that has us ready to win a lot of games.
Enjoy the kickoff to the season, grab a beer, make sure your fantasy lineup is set and prepare for the journey. It's going to be a great one.
David Hookstead
Reporter