NFL Star Gives Finger To His Team's Bench After Getting Hurt. The Video Is Mind-Boggling
David Hookstead | Smoke Room Editor-in-Chief
Seattle Seahawks safety Earl Thomas didn't seem pleased when he got hurt Sunday against the Arizona Cardinals.
Thomas went down with a knee injury, and his reaction wasn't professional at all. What do I mean by wasn't professional? He flipped the bird toward the Seahawks' bench.
Is this how the #Seahawks career of Earl Thomas will end?

This was pointed to the #Seahawks bench by the way. Since he got hit on the job and they refused to give him a proper contract. pic.twitter.com/XfPVm57BMJ

— Dov Kleiman (@NFL_DovKleiman) September 30, 2018
I understand why Thomas is mad. He got hurt and feels he didn't get the contract he was owed. He comes back and bangs up his knee. It's got to be frustrating for sure. (RELATED: THESE ARE THE MOST IMPORTANT MOMENTS YOU MAY HAVE MISSED FROM NFL WEEK 4)
But I'm not sure it's the smartest idea to give the finger to your own team. Again, I'm not an expert, but I'm pretty sure that's not a brilliant idea. Especially if you're hoping they'll give you a new contract.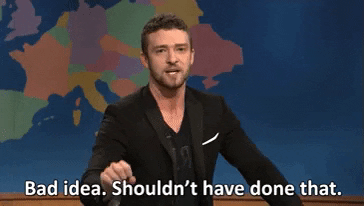 At the same time, I respect the hustle. He got pissed and went full send mode. At the end of the day, you sometimes just have to smile and tip your cap in respect.
David Hookstead
Smoke Room Editor-in-Chief