Watch The Intense Final Trailer For The New Season Of 'House Of Cards'
David Hookstead | Reporter
The final trailer for the sixth season of "House of Cards" was recently released.
Fans have long wondered what would happen in the conclusion of the show after Kevin Spacey got booted after allegations of sexual misconduct. Well, judging from the new trailer, I think it's safe to say Claire Underwood (Robin Wright) will have no problem filling her husband's shoes. (RELATED: Here's What Will Happen To Kevin Spacey's Character In The Final 'House Of Cards' Season)
The final trailer is intense as hell, and will put fans of the show on their toes. Give it a watch below.
Each one of us has to defend our destiny. pic.twitter.com/rNjoIZfZ47

— House of Cards (@HouseofCards) October 8, 2018
I'm excited to see how the show ends. I really hope it doesn't turn into some SJW pro-women garbage. I don't have anything against women in power, but I really don't want a great show to just be pushing some social narrative.
Let's just stick to the fun stuff and political scandal. That's what the fans want.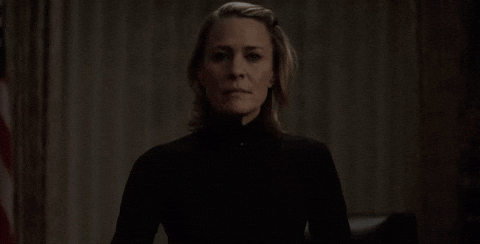 David Hookstead
Reporter