Cleveland Browns Scrimmage Draws More Than 37,000 Fans
David Hookstead | Smoke Room Editor-in-Chief
It's safe to say people in Cleveland are excited for the upcoming NFL season.
The Browns had a scrimmage this weekend, and the team claimed 37,686 fans showed up Saturday to watch, according to ProFootballTalk.
View this post on Instagram
I've been saying for months now that the Browns are arguably the biggest storyline in the league. They traded for Odell Beckham Jr., they have a new head coach in Freddie Kitchens, Baker Mayfield is entering his second year in the league and expectations are through the roof.
It would appear the fans are ready to see what this team is made of because having more than 37,000 people show up for a scrimmage is unreal. (RELATED: Baker Mayfield Opens Cleveland Browns Training Camp With Incredible Throw To Odell Beckham Jr.)
To say they're excited might honestly be an understatement.
View this post on Instagram
I'm also convinced the Browns will either have an incredible year or they're going to fall flat on their faces. I don't see a whole lot of middle ground.
Mayfield, OBJ and company will either meet expectations with ease or the whole thing is going to implode. There is absolutely no in-between.
View this post on Instagram
I really don't care which way it goes, either. No matter what happens with the Browns, it's going to be good for business. I can promise you all that much.
It'd probably be better if they flamed out, but you shouldn't ever cheer for that to happen. Now, would I be okay with it if Mayfield fell flat on his face and got ripped to shreds routinely by opposing defenses?
I'm not ruling it out.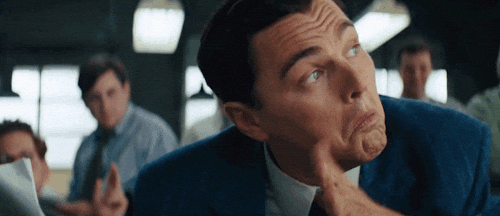 We're about a month out, and it's going to be a great time once all the actions gets underway. Make sure to keep following along with all the action surrounding the Browns. They're going to be an absolute circus.
David Hookstead
Smoke Room Editor-in-Chief